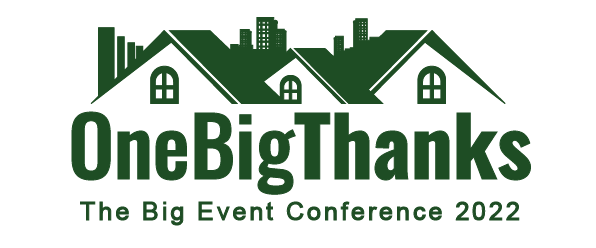 The date of The One Big Thanks Conference has been postponed till January 2022! Details to come very soon…
Registration details will be posted soon. An email will be sent to any Big Event contact we have with details about conference and registration as soon as we have the information finalized.
Interested in Speaking at Conference?
If you are interested in sharing your institution's unique knowledge and ideas to the other attendees please consider filling out the following application.
Due to time constraints, we may not be able to allow all applicants to speak at conference; however, you will have other opportunities to share in another capacity
throughout the year!
Please contact tbepublicrelations@aggienetwork.com with any questions.